Living out of a Carry On for 30 Days — Some Survival Tools
Its been soon long since I posted on here. They've probably released 3 new iPhones since the last time I posted. Someone probably cured cancer. Meredith Grey probably changed her mind about Derek 17 times. It's been so long.
In the hiatus, I've been really busy planning Europe things. Lots of important Europe things. Do you realize we are almost in the 2 month range? Only two months. Unbelievable. So I've been reading about food in Dublin, learning French, and reserving trains. Most importantly, I've been putting together my packing list and finding ways to bring less crap. You know when you're carrying a heavy bag on your shoulders and you feel like death? Thats what I'm trying to avoid at all costs. No death.
Heres a list of things I've bought for the trip and why:
Sperry Top-Sider Women's Seacoast Multi Stripe NY Fashion Sneaker
I decided I needed a good pair of walking shoes to carry me around Europe – and I didn't want them to look like potatoes. Ya know? Ew. So I bought these. Only $45 on Amazon! They are super comfy and durable, so I'll be able to wear them all over the place without them falling apart or ruining my feet. I'm wearing them right now to break them in and I might just keep them on my feet until Europe.
Raqpak Microfiber Towel for Travel, Beach, Bath, Gym, Camping – XL 
Rent towels from a hostel? Pack a huge towel that takes up half of my carry on and stays wet and stinky all day? No and no. Not happening. This towel is genius – it folds up super tiny, unfolds super big, its super soft, and it dries nice and quick so you can throw it back in your suitcase without it making everything else in there wet. Win win win. Win.
Anker Astro Candy-Bar Sized Portable Charger
I'm really not worried about this trip at all – as long as I'm in Europe, I don't really think much can actually go wrong. Sure I might miss a train or I might not see everything on my list. I might lose something or break something. I don't really care.  I just want to go there, have a great time, and get home safe with lots of pictures and stories. So really one of the worst things that can happen is that my phone dies and I can't find my way around or I don't get to take pictures of something amazing. Enter: this charger. Its super light and tiny, charges quickly, and can re-charge an iPhone twice over before needed to be plugged in again. Needless to say, this was in my Amazon cart pretty quickly after reading the reviews.
I'm gonna be sleeping on a lot of trains and busses, so I wanted to make sure that I had a way to tie ma stuff up. Ya know? I have several regular pad locks and luggage locks, but I wanted this extra security just in case. I'm really bad at understanding how to use locks, and this was an attainable concept, even for idiots like me. So I got one. Mine is red. Thought you should know.
I fully intend on eating my heart out in Europe, but I also need to maintain my gains, and try to save some money for when I come back to the US of A. Protein Powder in plastic bags might raise a few eyebrows in customs, so I bought two boxed of Quest Bars to use as snacks and light breakfasts… I'm going to make them fit my carry-on if it's the last thing I do. No protein left behind.
Lululemon Daily Practice Jacket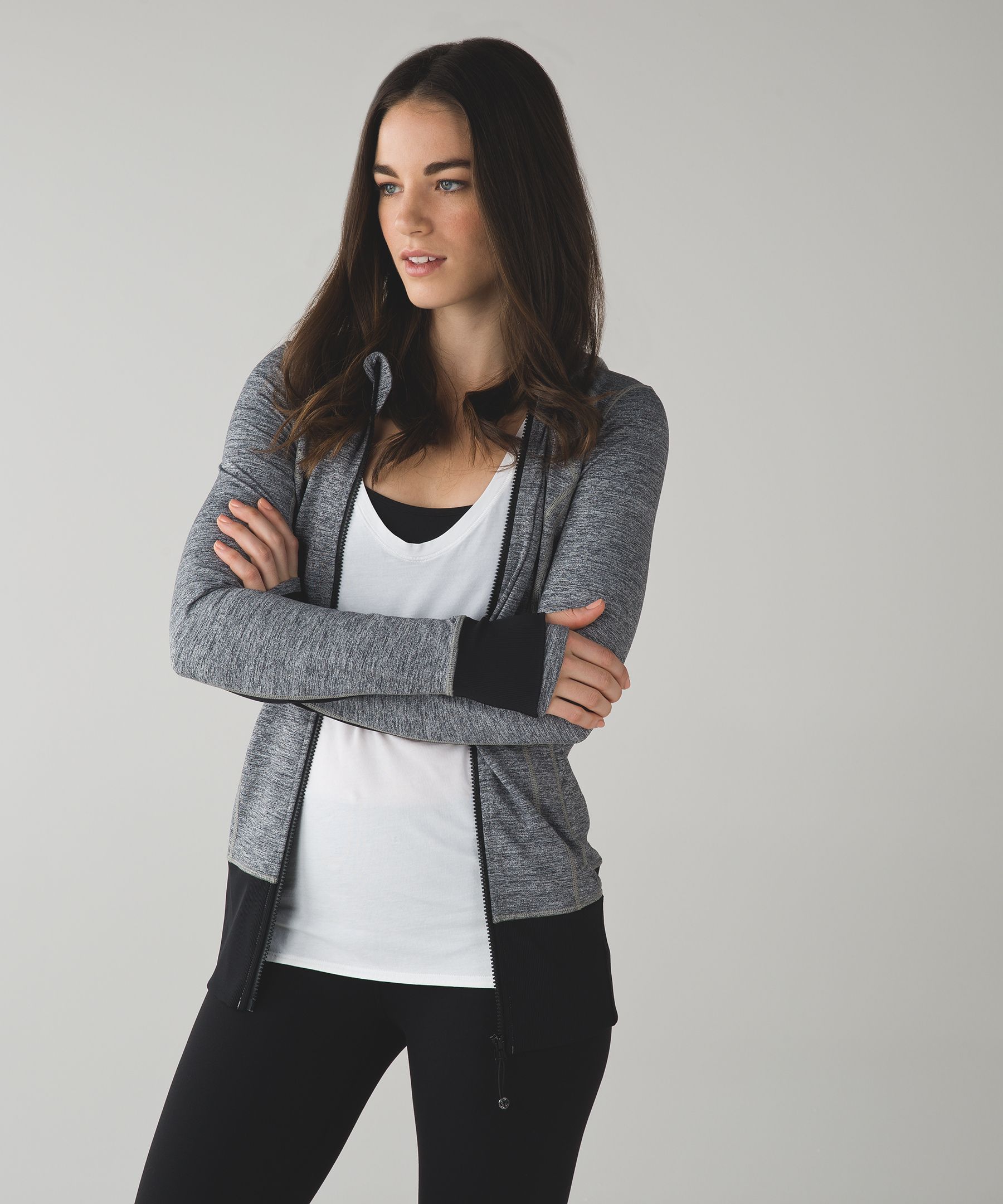 England is notorious for rain and I am notorious for straightening my hair so I went on a quest for a  hood to protect me. Lululemon is mad expensive, but I decided this was worth it anyways. Its super comfy, has great pockets, and a hood. AND THUMB HOLES. Basically everything I've ever needed… Even if I'm going to have to sell my soul to afford it.
Now I just need to get one more bathing suit and a good cross-body bag to carry around, and my trip shopping will be complete. Any suggestions? Let me know so I can go back to binge-watching Grey's Anatomy ASAP.